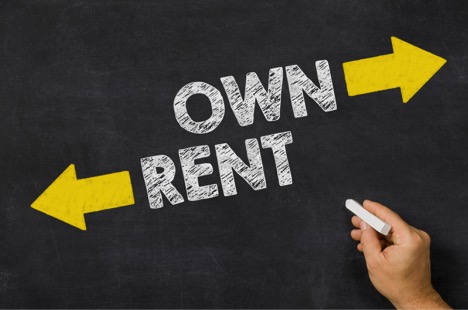 INSTEAD OF RENTING, BUILD YOUR OWN TRAILER FROM CARGO EXPRESS 
There are more reasons than not when it comes to your decision to buy a cargo trailer. We've all been through the long-winded process of moving from one place to another. However, when it comes to those unforeseen trips or moves that don't require everything and the kitchen sink, owning a trailer capable of hauling your valuables can be an invaluable investment itself. 
THE TOP THREE REASONS YOU SHOULD BUY YOUR OWN CARGO TRAILER: 
1.     Pick-ups and drop-offs 
Most of us have been there… and those that haven't will be there at one point or another. We're talking about those early morning pick-up times and out of the way drop-off locations. When moving from one place to another, especially if it's a new location, the last thing you want to do is find a parking lot big enough for a rental trailer. And, when you do find them, they're usually in the boondocks. 
Just the same, the hours you're forced to work around are typically during work times. Then there's the need for an additional person to help out. Because, when you're picking up a secondary vehicle… you'll need to find a secondary ride. That is, unless your trailer is already connected to your ride, like that of an enclosed cargo trailer from Cargo Express. Then you're no longer dealing with steps A, B and C, but rather just A and B. 
Pick-up and drop-off storage containers can be convenient, but more often than not, cost an arm and a leg. And, while there may be better deals during the winter time, what happens when rental trailer prices surge during the summer and you need to make a move? Bringing your own trailer solves this common rental conundrum.
 2.     Paperwork and liability contracts 
No trailer you rent will ever have all the bells and whistles that come standard (or as an easy upgrade) on a Cargo Express. A rental will upcharge for straps and the "convenience" of not topping off the gas before the truck is returned. When you buy a Cargo Express, you can build these features into the trailer you take home, from surface mount rope rings, aluminum tread plating, kick plates and more. Even better, there's no need to top off gas you won't be using. 
With a Cargo Express trailer, you also get the peace of mind that comes with a standard 3-year warranty, despite the fact that you won't need it anyway. With the automotive undercoating (depending on your state) that keeps the underbody safe from rusting and corrosion, the durable tube main frame construction that's manufactured to withstand a high gross vehicle weight, and the aluminum tread plate (ATP) stoneguard that keeps the exterior protected from typical wear and tear, Cargo Express trailers allow you to travel stress-free. 
3.     Made to order 
When you rent a trailer, you're forced to figure out how to stack all your items so that they won't move during transit. One bump in the road and your valuables tend to toss and turn, causing scratches, broken pieces and damaged one-of-a-kind items. And, because you're forced to stack everything inside like a giant puzzle box, finding things you need tends to wait until the moment you've begun unloading. That's not the case when you own an enclosed cargo trailer of your very own. 
Buying a trailer means you get to design it your way. You have access to custom layouts that can include surface mount rope rings, D-rings and more. A number of our units also allow for an extra side door or double rear doors. With these handy options, you can tie down the things most likely to topple over and move about, while gaining extra access to all your stuff, whether it's located in the back or the front. 
Last, but not least, the many trailer models offered by Cargo Express mean that we have a trailer for almost every hauling need. Travel for car shows? Take a race car trailer or one of our stackers. Working another fair across country? Utilize our concession and vending trailers. No matter your need, there's an enclosed trailer ready to fit the bill.
THE CONCLUSION: 
While rental trailers can be hit or miss, quite costly and loaded with hidden fees, a trailer you own outright is exactly as it should be. With a Cargo Express trailer, your days of finding and paying for an often unreliable and clunky rental trailer are over. After buying a trailer all your own, you can avoid paperwork, inconvenient pick-up and drop-off times and roll-of-the-dice performance. 
Get on your way to peace of mind travels by browsing everything we have to offer and then locating a Cargo Express trailer dealer near you.