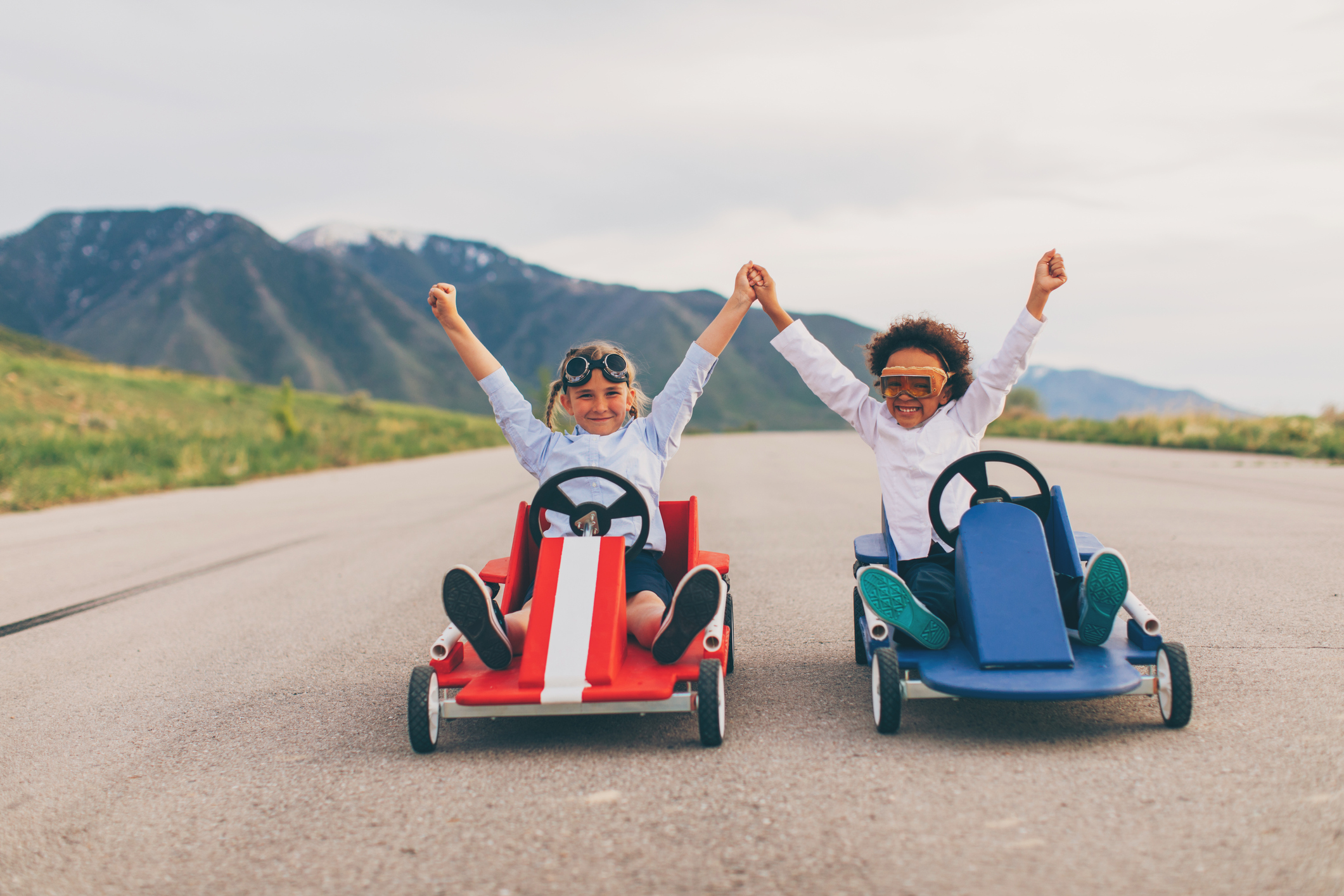 Racing go karts is fun for the whole family, and it's easy to get started. With a little instruction and the required safety gear, kids as young as 5 can race—and grandparents can get into the fun, too. Go kart racing not only teaches young family members about safe driving, but also sportsmanship, mechanical skills, race strategy, event operation, officiating, and more. Plus, when the whole family participates in this motorsport, you get to spend time together working toward a common goal.
Cargo Express, which makes custom auto haulers for every car enthusiast's need, has tips for how to get started in go kart racing.
1. Find a recreational go kart track near you. You simply need to search the internet for "go kart tracks near me," and you'll find one or more. Visit the tracks' websites to see what programs they have available for different ages and abilities. Feel free to call and ask questions—the people who run the tracks enjoy talking about the hobby and are happy to tell you more about it.
2. Visit a track. Set up a time to visit the track to observe or take a lesson. There are many types of kart racing, from indoor go karts to outdoor tracks, paved tracks, and dirt tracks. You can learn a lot by hanging out at the track, watching the fun, and asking questions. But you may also want to jump in and take a lesson—or just take a whirl around the oval. The track staff will provide you with equipment and training.
3. Purchase your own go karts. Once you and your family have decided you enjoy driving karts, you'll probably want to purchase your own. You can buy used or new go karts for kids and adults, but be sure you do your research. The type of kart you select depends on what type of racing you do, such as sprint racing, oval racing, or road courses, plus the type of surface, such as asphalt or dirt. You'll also need to know the classes your family members race in and what equipment you'll need. An experienced kart retailer can help you decide which vehicle is best for your type of karting and your price range. Many dealers have a "try before you buy" program, too.
4. Enter kart racing competitions. You can start kart racing locally at your track or in community events and clubs, then move on to regional, national, and even international races as you progress. Part of the fun is traveling to new places and meeting other kart race enthusiasts. Of course, if you're going to be traveling with your go karts, you'll want to purchase an appropriate trailer, like a race car trailer or an enclosed auto hauler. Might we suggest the AX Series aluminum car hauler to safely and securely transport your sporty vehicles?
Your local Cargo Express dealer will be happy to discuss auto haulers of any size or budget. Just imagine the fun you'll have and the memories you'll create with your family as you cross town and country to race go karts and enjoy cheering each other on.