TRAILERS FOR SUMMER, FALL AND SPRING LAWN CARE EQUIPMENT
LAWN CARE OPTIONS FROM THE BEST LANDSCAPE TRAILER MANUFACTURER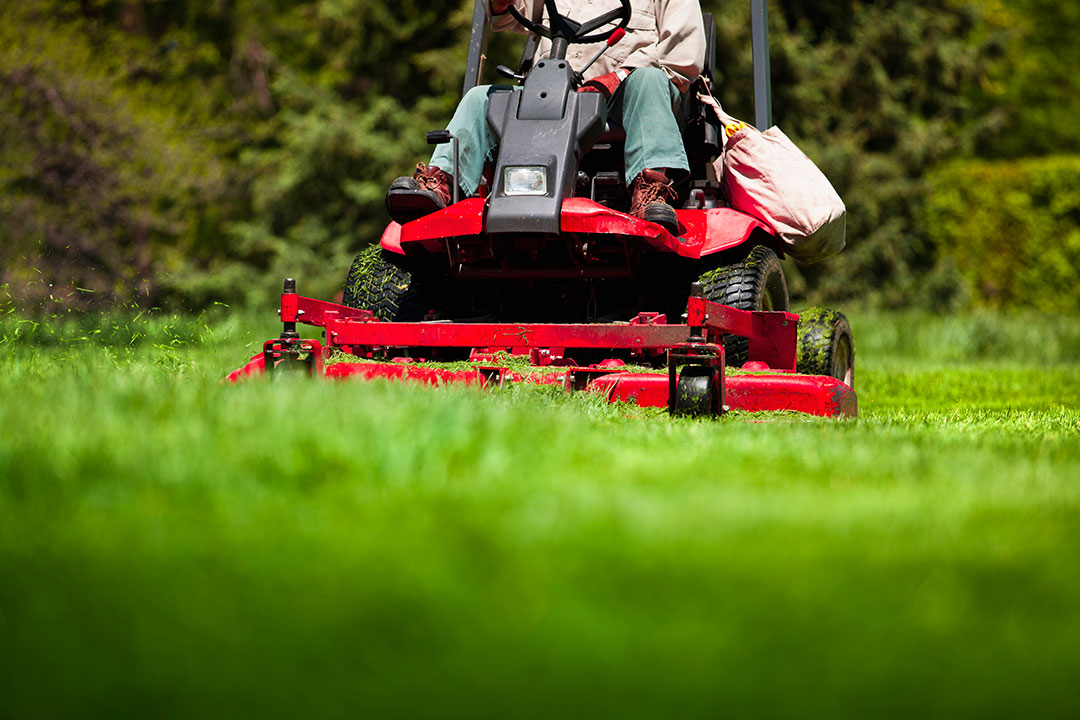 No Cargo Express trailer is a one-trick pony. Choose from small, midline and 8.5' wide sizes, all offering numerous popular options and upgrades. We provide a trailer for every job, many of them versatile enough to pull double duty. Maintaining a lawn can take a lot of time and special tools. Cargo Express builds landscape trailers that are more than ready to help businesses and homeowners accomplish the tasks at hand. 
Whether you choose one of our XL or Pro Series landscaping trailers, you'll have access to LED tail and clearance lights, interior dome lights and a 24" stoneguard for added protection. Landscaping trailers come equipped with ATP fenders on the 7' wide and ATP fender flares on the 8.5' wide models. Here are some more perks found across both lawn care trailer lineups: 
Tube main frame construction that's durable and dependable for years of hard work
16- to 24" O.C. frame, sidewalls and roof bows, depending on model size selection
Upgrade from spring to torsion axles for smoother traveling and less maintenance
Supporting the trailer are EZ-lube hubs, 4-wheel electric brakes, and 15" Radial tires
An automotive undercoating helps protect from corrosion due to outside elements
A sturdy 3/4" floor and 3/8" wall liner help keep your tools looking like new
The one-piece aluminum roof and aluminum exterior are solid and lighter weight
Choose the standard colors, or businesses can stand out with a two tone trailer upgrade 
The XL and Pro Series trailer lineups are perfect for transporting the heavy-duty lawn care equipment required for simple to extreme occasions. Both lines range from convenient 7×14 trailer sizes up to premium 8.5×24 haulers, with impressive payload capacities starting at   3,000-lbs. Here are a few of the benefits a business will find with one of our landscaping trailers. 
SPRING LAWN CARE BUSINESS AHEAD WITH THE BEST LANDSCAPE TRAILER 
The XL Series
8.5' wide trailers are more than 24-feet long to provide ample space for all of your equipment. Now, you won't have to constantly re-arrange to find the items you use most.
The back of your lawn care trailer can be built to function the way you prefer, by either using a ramp door with spring assist or a double rear door configuration.
A recessed step on the 8.5' wide models help crew members enter the trailer safely, without adding additional length to the unit.
Upgrades
Add the 12" ramp extension to make your loading and unloading process as smooth as possible, without the need to lift cumbersome items in and out.
Make the ramp a heavy-duty one on 7' wide models (with the extra 13" height) to provide maximum support.
Maintaining the undercarriage after long stints of work is less of a hassle with a torsion axle upgrade that's fit to last longer than traditional spring axles.
A side door on the 5' wide models is ideal when space is tight and you need to reach those frequently-used tools in a hurry. 
The Pro Series
A ramp door with ramp extension and spring assist helps you load and unload a heavy mower, while opting for double rear doors provides easy access to your tools.
The .030 screwless aluminum exterior helps lessen the overall gross vehicle weight rating, while providing a smooth exterior that is less prone to corrosion.
Work your way, with either a round top model with a radius front and TPO cap or a flat top model with a 30" V-Nose.
Upgrades
Ladder racks are a landscapers best-friend, providing optimal accessibility to the tool they use most, as well as by freeing up space for rakes, shears and fertilizer inside.
No business should find itself stranded on the way to a jobsite, so adding a 15" Radial spare tire and interior spare tire carrier are always sound investments.
A cam bar, also on the XL, can be added to your landscape trailer to help keep equipment more secure with the option for aftermarket padlock attachments.
Adding surface mount rope rings allows you to tie down and secure equipment when traveling over rugged terrain and to jobsites off the main road. 
While other trailer manufacturers are content with producing uncovered trailers that are exposed to the elements, such as rain, wind and the scorch of summer heat, Cargo Express provides enclosed cargo trailers that are an easy fit for any lawn care company. These lawn care trailers enable businesses to work in the summer, fall and spring without worrying about what they can or can't bring to their next project. 
Check out our convenient DEALER LOCATOR to find the best landscape trailers near you for all of your lawn care equipment needs.