About Cargo Express Trailers
Cargo Express Trailers is a family-focused company; building industry-leading products while making safety, innovation and customer service our highest priorities.
Cargo Express Trailers was founded in February of 2010 with one simple goal—to build the best trailer company in North America by building real partnerships with dealers and creating products that have value, feature and service.
Pace American Trailers (Cargo Express parent company) assembled a dedicated and experienced management team of industry vets and set out to build trailers focused on the needs and wants of the consumer. Since the first Cargo Express Trailer rolled off the line at the Bristol manufacturing facility, Pace has grown to five regional plants in Indiana, Arizona, Utah, Pennsylvania and Texas.
In November of 2011 Look Trailers acquired the Cargo Express brand and purchased Pace's Indiana facility. The LOOK team is re-launching Pace products nationwide with the intent to restore and improve on the iconic brand.
"At Cargo Express Trailers, we are focused on being the best, rather than being the biggest, trailer company in the industry. We stay focused on our customers, react quickly to industry changes, and produce custom-made, value-driven, affordably-priced trailers," stated Matt Arnold, President.
Pace currently produces models ranging form the small entry-level 4'-wide enclosed cargo trailers to the 8.5'-wide custom built 53' goosenecks. No matter what the customer's need, Cargo Express Trailers has a solution available.
Cargo Express is part of a well-established Family of Brands. This Family of Brands includes Cargo Express Trailers, LOOK Trailers, Pace American Trailers, Compass Trailers, and Everlite Trailers. Having this stable Family of brands allows Cargo Express to manufacture and sell our units nationwide to ensure that LOOK Family of Brand Cargo Trailers are available to everyone who wants them.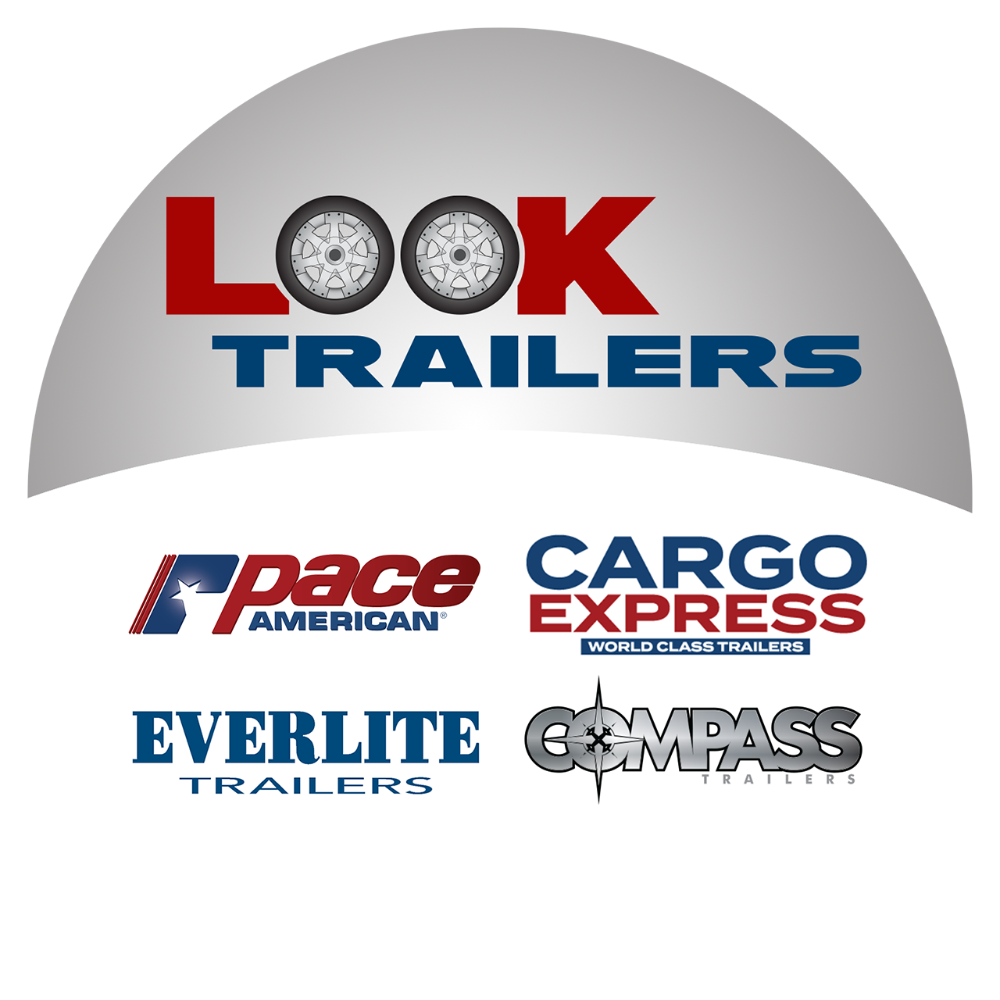 April 2018 – Look announces plans to open an additional manufacturing facility in McGregor, TX
October 2016 – Look opens production facility in Mountain Top, PA.
February 2012 – Look receives award from Statistical Surveys for the largest increase in market share based on retail registrations in the enclosed trailer market.
January 2012 – Look opens former Cargo Express production facility in Middlebury, IN to increase Cargo Express and build Cargo Express trailers in IN. Plants in GA, UT, and AZ begin producing Pace Trailers.
November 2011 – Look acquires Cargo Express and Cargo Express brands.
August 2011 – Look opens production facility in Springville, UT.
July 2020 – Look opens production facility in Phoenix, AZ.
March 2010 – First Cargo Express Trailers are shipped in IN and GA.
February 2010 – LOOK of IN and GA begin operations.