THE CARGO EXPRESS GUIDE FOR TRAILER SAFETY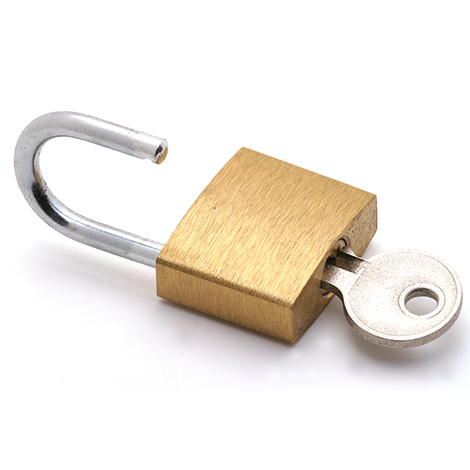 At Cargo Express, we want to make sure your experience with one of our enclosed trailers is a positive one. While we're able to supply you with all the right parts both before and after the sale, and keep your hauls safe on the road with our durable construction, there is one aspect of trailer safety that even we can't control: theft. 
The unfortunate truth is that theft happens. Where there's a desirable product, there's going to be someone who wants to make it their own. So, we've put together a simple trailer protection guide to help you take the necessary steps towards maximizing your trailer's safety. 
TRAILER SAFETY CHECKLIST 
1.     BE MINDFUL OF HOW YOU STORE YOUR TRAILER 
First things, first. Where do you store your trailer when it's not in use? While theft can occur during a trip or overnight stay, a trailer that sits in the same location for days or months at a time is more likely to catch the eye of a consistent passerby. 
Best practices: 
When possible, keep your trailer locked indoors, perhaps a garage or shop
Obscure it from public streets – behind a tall fence, your house, other vehicles, etc.
For long-term storage, remove the wheels and store the trailer on blocks
Park where you believe you're most protected. If you don't have room in your garage, don't have space in your backyard or can't keep the trailer attached to your towing vehicle, make sure you park in a spot that is well-lit (thieves hate being in the spotlight) and within eyesight of your residence or neighbors. 
Remember, any additional steps required to get the trailer moving, the better. 
2.     ALWAYS LOCK UP YOUR TRAILER 
Sure, locks can be broken. However, thieves rely on opportunity and will-power, so the harder you make something to accomplish, the better your odds are that they'll walk on by and look for a much easier – and quicker – target. 
Adding a lock to your trailer components is an additional moment a thief needs to spend in plain sight trying to find a workaround. 
Best practices: 
Trailer hitch locks and coupler locks are the most important locks you can implement, as these prevent a thief from simply transferring the hitch from one vehicle to another
If applicable, wheel locks act just like a car boot does, making mobility a difficult chore
Padlocks are a simple and reliable tool for keeping your trailer safe. Consider using them on your safety chains, door handles, coupler, etc.
 3.     MAKE SURE YOU STAND OUT 
Paint your trailer. Add decals. Make it your own. Anything you can do to make your trailer stand out from the masses will make it much easier to track down in case something does happen. 
Best practices: 
Decorate with bumper stickers, brand logos, etc. – anything that makes identifying your trailer quick and easy
Custom paint jobs ensure that your trailer isn't easily hidden or passed off as another
Trailer component customizations, such as the wheels, all help your case if something were to happen and you need to prove ownership
 4.     INVEST IN ALARMS OR VEHICLE TRACKING DEVICES
Alarms will draw attention when a trailer has been detached from the towing vehicle or a door has been opened without permission.
And, if the trailer is taken, there are numerous GPS devices out there for owners to track its movement and help law enforcement bring it back safely. 
While most trailer owners will never have to worry about their trailer's protection or that it might be compromised by opportunist individuals, it's always better to be safe than sorry. By simply implementing a few of these tips, while remaining aware of your surroundings, you should have no problem enjoying a lifetime of smooth hauling with your enclosed cargo trailer. 
For more information regarding general trailer safety and towing tips, visit the Cargo Express Towing & Safety page or check out our Quick Trailer Towing Guide.