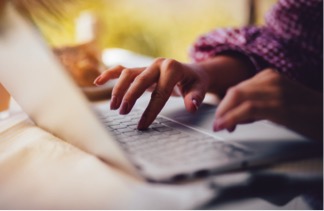 With global connectivity, these days you can work from almost anywhere. With a phone, a laptop, and Wi-Fi, more people than ever conduct business from their homes and cars. On the side work—jobs people do for extra money or to get a start-up business going—also contribute to workers and entrepreneurs looking for more flexibility in how and where they do business. For many, the solution is an enclosed mobile office trailer.
There are several reasons why an enclosed cargo trailer could be the perfect office space solution. Purchasing and owning it is much less expensive than the overhead of a brick-and-mortar office. Plus, you can take it pretty much wherever you want to go. And, you only use it when you need to. Cargo Express has a variety of enclosed trailer sizes to choose from (width and length) and endless ways to customize, so you can match your need and budget precisely.
Here are some situations where you might consider a cargo trailer as a mobile office space:
1. You need office space sporadically.
If you have seasonal work that requires an office or you occasionally go on the road to teach or train people, an enclosed trailer outfitted as an office can be the perfect solution.
2. Your business takes you to remote locations.
From outdoor-based jobs that take you into the wilderness to real estate or surveying work in far-flung neighborhoods, if you're going to be away or on the road for days at a time, a portable office can be a life-saver.
3. You have a start-up.
Start-up businesses have to run lean and mean. However, when you've outgrown your basement or garage yet don't have the funds or need for full-time office space, you can be comfortable—and professional—in a trailer office, while saving money.
4. You have an emergency or other temporary need.
Maybe a fire has damaged your permanent office or you're building new space and it isn't ready yet. An enclosed trailer on your property can keep you in business while you're waiting to move into new digs. Once you're there, you may realize there are many other practical uses for your trailer.
5. You hire temporary workers.
If you work from home but occasionally hire one or two people to help during busy times (such as accountants during tax season), an office trailer can offer extra space on a budget.
Cargo Express' AX Series Aluminum Cargo Trailers offer lightweight and durable construction in a v-nose enclosed trailer style, and can be outfitted with options to meet most any business needs. Cargo Express dealers can help you explore all the possibilities for customizing your own portable office space.