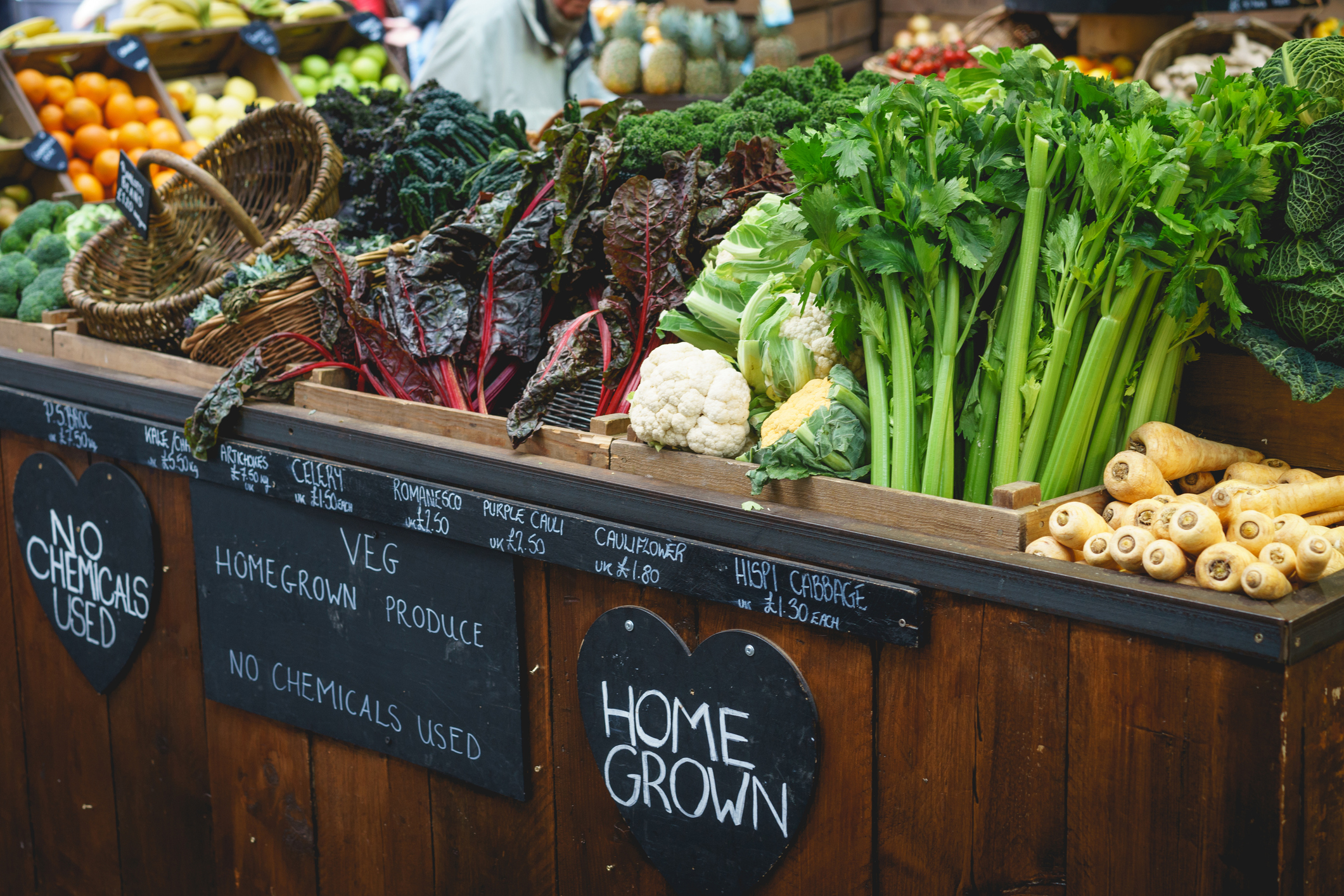 Questions Every Vendor & Visitor Needs to Consider
What a lovely time of year. The birds are chirping, the sun is shining, and happy people are finding all sorts of food and knickknacks at their local farmer's markets. If you're a shopper, this is a good time to load up the trailer and hit up the many stands around your town. And if you're a vendor, it's even better. You can do what you love AND make some money while you travel from market to market.
Either way you enjoy them, a cargo trailer is a good piece of transportation to have on hand. But we might be biased. Vendor or visitor, below, you'll find some tips for making the most out of your farmer's market experience.
FOR VENDORS
Where Can You Sell Your Wares?
First things first—make sure you can legally sell your goods and services before deciding you're a farmer's marketer. Some cities will require a permit depending on what you offer before you can set up shop, so check with your local government office to get all the necessary paperwork.
What's Your Niche?
Fresh corn stands are a dime a dozen, as are hand-picked daisies and artisanal wine vendors. Which doesn't mean you too can't sling one of those wares, but if you do, you'll want to come at the market with a different angle. Find your niche by visiting a few different farmer's markets to see what's on the menu. Then, either offer something you haven't (or have rarely) seen or put a twist on the traditional offering. Selling regular corn cobs is cool, but selling bi-color corn or roasted and dressed corn for eating on the go is a whole other level.
Is There Room for Your Trailer?
Best check with the organizing party before assuming your trailer is farmer's market ready. Depending on the size and shape of your trailer (as well as the offerings), you could run into logistic problems. The market manager can help you figure out where you can fit and which space would be perfect for you and your customers.
By speaking to the person in charge, you can also figure in participation fees, insurance requirements, as well as rules and regulations for haggling, advertising, and more.
Is Your Display Appealing?
County style? Hipster approved? Speakeasy vibe? Get creative when it comes to your display. The bigger the appeal, the bigger the interest. Which means, the bigger the payday. After all, the name of the game is getting window shoppers to stop long enough to pitch them on your wares. By adding elements like wooden crates, string lights, and even standees, you can let people know exactly what you're about. We also suggest appealing to the demographics typically at farmer's markets… which means a nice, rustic display and greenery will go a long way, as will carefully stacked items and chalkboard prices.
Can You Offer Organic?
Let's be honest, these days you expect a farmer's market to lean heavily on the organic side. Which means, you too should be able to offer organic food (if that's your angle) or at least make sure your items are sourced in eco-friendly ways, sustainable, and cruelty-free.
FOR VISITORS
What Are the Market Prices?
Sure, a lot of the appeal of a farmer's market is the outdoor aesthetic, the friendly conversations, and unique crafts on display. But that doesn't mean you should settle for airport prices. Keep an eye on food prices next time you're in your neighborhood brick and mortar store so you know when there's a good deal to be had or a rip off to be avoided. Other factors to consider include seasonality, freshness, and size of the produce being sold.
Are You Prepared for the Unexpected?
By parking your cargo trailer nearby, you can get all sorts of goodies without worrying about a sudden rainstorm or high winds. All of your finds will be kept safe and dry-with plenty of room for larger purchases. Other than your method of storage, you'll want to dress for the occasion: warm weather will require breathable fabrics and sunscreen, while brisker days should be mitigated with gloves, an overcoat, and headwear on standby.
Is There Room IN Your Trailer?
Before heading out, this is a good opportunity to organize and clean your cargo trailer. You'll want to make sure leftover dirt and grime is washed out before placing fresh produce or clothing inside. Were you using the trailer to stow furniture and other bulky items? Try rearranging (keeping in mind the 60/40 rule) to give yourself more space for hand-carved wooden benches and other unique finds.
Have Your Haggle Hat On?
Ah, the glorious pastime of the farmer's market haggle. That bulb of anise costs $4? I don't think so. Maybe it's $3 or $4 if you toss in a couple shallots. Haggling policies differ from shop to shop, so make sure you're barking up the right tree before expecting sweet deals.
Where's All the Action?
Look to social media to help you find the hours and locations of nearby farmer's markets. Many of these events will pop up for only a few weeks, and even then, they'll have limited hours depending on the parking lot or park they're occupying. Some farmer's markets even have entire websites devoted to their fans, which you can rely on to share which vendors will be on location when you arrive.