Enclosed Trailer Wraps, Decals, Magnetic Signs & More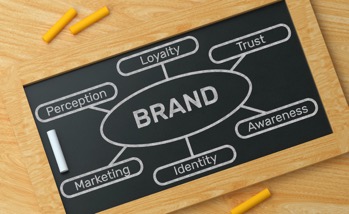 Looking to make an impression at 55MPH? Want people to notice your business when you're parked or at the jobsite? Branding your enclosed trailer is a surefire way to get your name out there in an efficient and appealing way. But before you dive in, we have three questions you should ask before making any decisions-from budget to style to messaging, and more. 
1.    What's Your Budget?
Before you make any decisions, you'll want to establish how much branding you can afford. This can range from professional trailer vinyl wraps to custom art or even do it yourself trailer wraps if you're looking to really save some money up front. 
If you're going the full-fledged wrap route, then we suggest doing a price comparison of your nearby shops. And trust us, one search and you'll find plenty of places capable of making your trailer stand out. That also means you're looking at a higher initial investment into your marketing efforts.  
However, like any service that isn't standard for every customer, you can always leverage pricing against each provider until one of them hits the pricing mark you're comfortable with.  
For DIY projects, you'll want to consider the cost of supplies. Shop around online and at craft stores for materials, printing costs, and additional pieces like stencils, auto grade paint, and splashy decals.  
2.    What Do You Need People to Know? 
There's nothing worse for a business than getting that perfect mascot painted on the side of their cargo trailer, promoting the pricing, and adding a really great call-to-action… then realizing you've forgotten to include a phone number or website address. Which means, even if people are interested, they don't know how to find you. And if that's the case, you better have a great online presence if they need to search for you by name! 
You'll want to make a list of the various information you'll definitely need. For instance: 
Name
Address

Physical location, website, or both?

Phone Number

Makes sure it's a staffed number and isn't going away anytime soon

Imagery
Pricing
Taglines/Mission Statement
Miscellaneous

Owner or positive customer quotes
Magnetic signs or decals for special discounts or promo codes 
3.    What Kind of Impression Do You Want to Make?
As you go about your day, pay attention to other commercial vehicles on the road. While there are a million variations, you'll typically see branding fall into one of two categories: flashy or reserved. Now, neither option is good or bad, it just depends on what type of reaction you want viewers to have. 
Flashy:
Starbursts with your pricing inside may seem like too much, but it certainly works for big name brands like U-Haul. And, if you really have a competitive edge based on your price point, there's no shame in making it the first visual people notice.  
There are also mascots to consider. Do they translate well to the side of an enclosed cargo trailer? If they're a cartoon, that helps. "Wait, isn't that a little too cheesy?" That depends. Are you branding your trailer to get your name out? An instantly recognizable mascot can tell passersby exactly who you are without an entire campaign. Just think about a small green gecko or a lady in an apron selling insurance. You already know the entire business proposition without needing to know the company name. 
Big, bright colors can do wonders for what's essentially billboard advertising, so consider what kind of company you are and what kind of customers you want to attract. 
Reserved:
For every flashy ad, there's a host of more subtle, polished branding efforts to consider. When it comes to contractors specifically, you'll see a lot of calligraphy (just make sure its legible!) for the business name, thin lines separating information blocks, and minimal information provided aside from the need-to-know items.  
This approach is great for adding more trust between the consumer and your brand, as they'll be looking to you for accurate and fair quotes, professional interactions, and quality work that can last more than a haul across country or one-off cleaning service, for example.  
Just make sure that your business name gets right to the point and that any imagery you use matches the tone you're presenting with the copy. 
Just to Recap
From magnetic signs that you can add and remove at your leisure to more substantial trailer graphics and wraps that come as custom as you need, you have options when speaking (silently) to your customers. Just start with the basics and move on from there. Establish price, needs, and wants, then tackle them one at a time. It's not a process you want to rush, so just ask yourself the three important questions above and enjoy the responses you get from customers you never knew were passing by day after day.  
You can also reach out to your closest Cargo Express dealer for advice when it comes to fully customizing your enclosed cargo trailer. 
Plus, make sure to visit our Facebook page to share your branding ideas with fellow haulers, as well as find more blogs we've shared in the past!